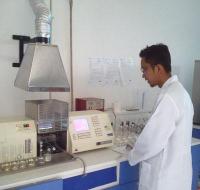 BMT Asia Pacific (BMT), a subsidiary of BMT Group, has opened its first ever environmental testing facility in Jakarta, Indonesia.
Certified to ISO17025 by Komite Akreditasi Nasional (KAN), Indonesia's national accreditation body, the new laboratory provides high-quality technical testing services for BMT's Oil and Gas clients including: Noise, ambient air quality, water quality, toxicity and emissions.
Previously outsourced, these technical testing services have been brought in-house to better support BMT's world-class environmental assessment and consenting offering which includes statutory compliance, environmental impact assessments and decommissioning studies.