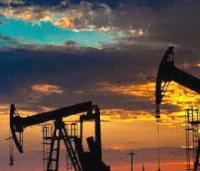 BNK Petroleum Inc. is providing an update on its Tishomingo Field, Caney shale oil operations in Oklahoma.
The Company has begun field operations to fracture stimulate 22 stages in the previously drilled Nickel Hill 36-3H (99.4% interest) to take advantage of the cost reductions in oilfield services. The completion costs for the Nickel Hill 36-3H well are estimated to be reduced by more than 30% over 2014 costs. The Company is anticipating production results from the well in late May.
After the completion operations are finished, the Company intends to immediately move the equipment to complete the Emery 17-1H well (98.7% interest) where only 6 of 20 stages were originally completed when a mechanical issue was encountered. The Company estimates that at a $50 and $55 WTI oil price its netbacks, excluding the impact of hedges, would be approximately $24 and $27, respectively per barrel of oil equivalent.
The Company's existing Caney production is on forecast with the 2014 year end NI-51-101 report and in management's opinion is performing very well. The Company is continuing its cost cutting measures to further reduce overhead and costs.