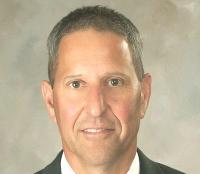 Borets has appointed Nicholas P. Boyaci as the business development manager, to be based in Tulsa, Oklahoma.
Boyaci will be responsible for working directly with clients as well as alongside members of the sales, engineering and marketing team to support company-wide growth opportunities. With more than 25 years of varied industry experience in artificial lift and drilling, he has held positions in Dubai, Singapore, Beijing, Kuala Lumpur and the U.S. where some of his responsibilities have included implementing strategic plans for new service concepts and commercializing new technology.
Boyaci earned a degree in petroleum engineering and a master's degree in business administration from the University of Tulsa. He is an active member of the Society of Petroleum Engineers.
"Nicholas has a strong background in logistics and strategic planning on both the operations and sales side of the business," said Obren Lekic, VP Business Development of Borets. "His global knowledge and industry experience will make him a great resource for our current and prospective customers."