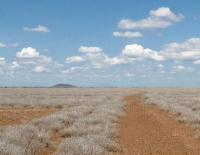 Bowleven is pleased to announce the following update on the extended well test programme underway at Bomono.
To date, the Moambe well has achieved a maximum stabilised flow rate of 7.3 mmscfd through a 48/64 choke with a flowing well head pressure of 664 psig with no signs of depletion during the initial test period. As a result of this success, the well has now moved into the planned extended test period.
This is intended to confirm sustainable deliverability to a proposed gas-to-power development scheme. Initial indications are that under such a development scenario the Moambe well would be capable of delivering around 4 to 5 mmscfd.