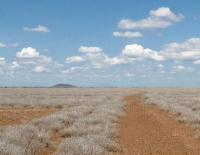 Bowleven has commenced drilling operations on the Zingana exploration well on the Bomono Permit, onshore Cameroon.
The Zingana well is the first of two wells in the 2015 exploration programme. Zingana is located 20 kilometres north-west of Douala and will target a Paleocene (Tertiary) aged threeway dip closed fault block that was partially penetrated by shallow wells drilled in the 1950s.
The well will be drilled to an estimated target depth of circa 2,000 metres.
The second well location, Moambe, just over two kilometres east of Zingana, has been prepared for drilling. The rig is expected to be mobilised to Moambe on completion of drilling and logging activity at Zingana. Testing is expected to be carried out (if appropriate) after the drilling and logging of both wells is complete.
As previously announced, the delay to the drilling schedule has been caused by the need to address certain mechanical and control issues with the rig fabric and equipment that were identified during rig-up. These issues related to the top drive and the mud pumping system and have now been resolved.