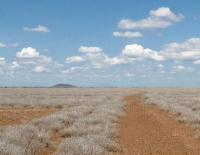 Bowleven provides an update on its two well exploration drilling programme on the Bomono Permit.
At the Zingana well site civil engineering activities have been completed and the first surface casing string has been driven in place. Civil engineering activities continue with the preparation of the second well site, Moambe.
Under the lump sum drilling contract, AODL is responsible for the provision of the rig, equipment and ancillary services. AODL is now assembling the rig which will be integrity tested prior to commencing drilling operations. The first well, Zingana, is now due to be spudded in February 2015 following some minor logistical issues which have now been resolved.