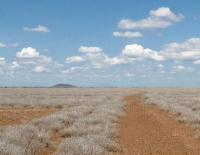 Bowleven makes changes to the Bowleven plc Board following the recent completion of the Etinde farm-out transaction and associated transfer of operatorship in March 2015.
Chief Tabetando (Chairman of Euroil Ltd) and Peter Wilson (General Counsel) will both step down from the Bowleven plc Board with effect from today.
The Company has also appointed John Martin as a Non-Executive Director with effect from today. John has more than 30 years' experience in international banking in the oil & gas industry and until recently was a Senior Managing Director in the Oil & Gas group at Standard Chartered Bank. Prior to joining Standard Chartered in 2007, John worked for ABN Amro for 26 years, specialising in the Oil & Gas sector. He is currently a Non-Executive Director and Chairman of the Audit Committee of Total E&P UK Limited and is also Senior Vice President of the World Petroleum Council. John will join the Company's audit, nomination and remuneration committees.