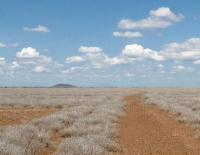 Bowleven provides an update on its operational activities, onshore Cameroon and Kenya.
Bomono Permit, Cameroon
Drilling contractor AODL has assembled the rig and drilling systems at Zingana, the first of two well locations in the 2015 exploration programme. Routine function checks have identified certain mechanical and control issues that need to be addressed by AODL before drilling operations commence. A further update on the expected spud date will be provided in due course.
The technical and commercial work on the development options in the event of success on Bomono continues, and is clearly advantaged by the evolving industry cost environment.