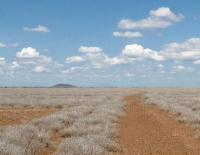 Bowleven says that the Etinde farm-out transaction with LUKOIL/NewAge is at the final stage of completion. Following the Government's official approval of the assignment of equity interest and transfer of operatorship, the formal decree award is being progressed by the Cameroon Authorities and it is understood that the Presidential signature is imminent.
As such, while the formal gazetting of the decree remains achievable by 31 December 2014, all parties to the farm-out have agreed to an extension to the longstop date to 28 February 2015 to allow additional time if required.
The Etinde exploration production sharing contract (PSC) which covers the Etinde Permit acreage not included within the Etinde Exploitation Authorisation (EEA) awarded in July 2014, formally expired on 22 December 2014.