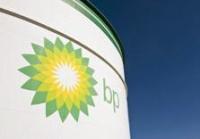 BP has added two drilling rigs to the deepwater Gulf of Mexico, bringing its fleet to a company record nine rigs as it continues to develop its strong portfolio of assets in the key U.S. offshore basin.
One of the rigs is a new ultra-deepwater drillship known as the West Auriga that is under long-term contract to BP from Seadrill Ltd, a leading international offshore drilling contractor. The vessel, capable of operating in up to 12,000 feet of water, has begun development drilling work at BP's Thunder Horse field.
The other is a reconstructed drilling rig on BP's Mad Dog oil and gas production platform. It replaces the original rig on the platform that was badly damaged and left inoperable by Hurricane Ike in 2008. With the new, state-of-the art rig, the platform recently resumed development drilling at the massive Mad Dog field complex.
"The addition of these two rigs reflects the vital importance of the deepwater Gulf of Mexico to the future of BP," said Richard Morrison, Regional President of BP's Gulf of Mexico business. "It also clearly demonstrates BP's commitment to the American economy and to U.S. energy security."