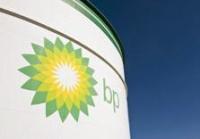 BP announced all of the major new units associated with the Whiting modernization project have been successfully brought on stream. The start-up of the new 102,000 barrel per day coker in mid-November marked the last major milestone of the multi-year, multi-billion dollar modernization project at the facility in Northwest Indiana.
"The safe start-up of this world-scale coker is the last major step in unlocking the full potential of the Whiting Refinery for our shareholders," said Iain Conn, chief executive of BP's downstream segment. "The reconfigured refinery now has the flexibility to greatly increase heavy sour crude processing, delivering an expected incremental $1 billion of operating cash flow per year, depending on market conditions."
The refinery is working through post-start-up troubleshooting activities and expects to be ready to begin the ramp up of progressively higher Canadian crude processing from year-end through the first quarter of 2014 as previously announced.
"The Whiting Refinery project has been at the heart of our U.S. fuels strategy to operate sophisticated, feedstock-advantaged refineries tied to strong logistics and integrated into fuels marketing," Conn added. "This world-class refinery is in the right location with the right equipment to process growing supplies of North American crude oil, including heavy grades from Canada. I would like to congratulate the wider team which has delivered this final milestone."