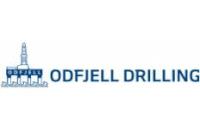 BP has chosen to extend the present Platform Drilling Services contract in the UK for a further 4 years from December 2014, by declaring two 2-year options. This brings the contract to a renewal date in December 2018. In addition, BP has one remaining 2-year option.
The value of the 4-year extension is estimated to USD 165 million.
This early extension demonstrates BP's commitment to working with Odfjell Drilling in delivering quality and efficiency in their platform drilling program.