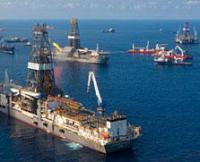 The United States District Court for the Eastern District of Louisiana ruled on the issues raised in the Phase 2 trial of the Deepwater Horizon case: the quantification of oil spilled and BP's source control efforts following the accident.
The Court found that 3.19 million barrels of oil were discharged into the Gulf of Mexico and therefore subject to a Clean Water Act (CWA) penalty. In addition, the Court found that BP was not grossly negligent in its source control efforts.
No penalty has yet been determined. The decisions in the Phase 1 and Phase 2 trials represent steps in the process of assessing a CWA penalty. The third phase of the CWA trial, currently scheduled to begin in the Court on Tuesday, 20 January, 2015, will address the penalty to be assessed.