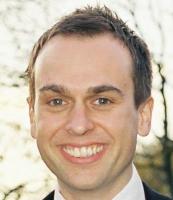 The Society of Petroleum Engineers (SPE) Aberdeen Section is looking forward to welcoming BP to its next technical presentation, to discuss the operator's activities in the west of Shetland.
On Wednesday 22 April 2015, Scott Thomson, west of Shetland area subsurface manager at BP, will discuss the efforts being made in the Schiehallion and Loyal fields to maximise long term recovery.
These fields have been developed using a Floating Production Storage & Offloading (FPSO) vessel and have been operational since 1998. After 15 years of operation and the production of nearly 400million barrels of oil, the FPSO required replacement to enable continued production.
Talking ahead of his presentation, 'Creating a new future for Schiehallion and Loyal', Mr. Thomson said: "To investigate the significant potential of these reservoirs, we have redeveloped these fields as Project Quad 204. Since their commissioning in 1998, approximately 375million barrels have been produced in Schiehallion and Loyal combined. The Quad 204 project aims to double these volumes of production over the coming decades.