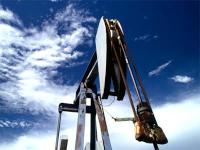 Breitling Royalties Corporation, an energy firm specializing in acquiring and managing royalty properties with proven production histories and significant upside potential, announced the availability of its latest oil & gas royalty income property, the B-R Joshua.
The $18 million B-R Joshua royalty property consists of over 10,000 gross acres of Mineral Interests, Royalty Interest and Overriding Royalty Interests producing monthly cash flow in excess of $164,000 per month. The B-R Joshua property encompasses 48 producing oil and gas wells with 15 additional permitted PUDS. The wells span twenty-four land tracts throughout South Texas. The property's monthly production consists of 90% oil and 10% natural gas and includes all the behind the pipe assets and deeper formations.
"These are high value assets with publically-traded operators who know how to fully develop and monetize the potential of these wells," said Chris Faulkner, chief executive officer of Breitling. Faulkner added, "Being in one of the most prolific plays in the United States gives us the ability to full ride the upside on these properties."