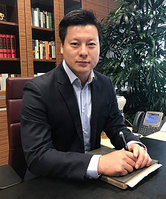 Brightoil, the international bunker trader and supplier, aims to transform the way bunker fuel is traded globally with the launch of a new suite of online tools.
Brightoil Bunker Online E-Delivery platform is now live and includes a Forward Fixed Price (FFP) facility making the process of buying bunkers anywhere in the world faster, easier and more transparent.
The new facility enables customers to lock-in bunker cost for up to nine months forward thereby reducing exposure to major price swings.
The features of the new E-Delivery platform include:
Price Risk Management providing real time FFP indications; up to nine months forwards are tradable.
No initial margin or margin calls.
Online nomination of FFP contracts for physical delivery and optional cash settlement.
Brightoil International Trading and Bunkering Chief Operating Officer Stephen Qi Jun says, "We are taking a strategic step in this uncertain environment by putting significant resource and financial investment into this online platform. We are launching now because we recognise that our customers' business environment is rapidly changing. There is a constant need to improve process efficiency and create cost saving in the intensely competitive shipping markets."
"This is why we have worked hard to incorporate a full spectrum of new and innovative tools available now at your fingertips," he adds.
Brightoil says the platform gives bunker buyers security and transparency to a level that has never been available in the market before.
The settlement culminates in physical bunker delivery rather than speculative hedging using paper financial instruments.
The platform is accessible via PC, Mac, iOS and Android mobile apps.
Other unique features include:
The ability to connect and negotiate with physical bunker suppliers in major ports worldwide;
Monitoring of global ports' bunker delivered prices;
Access to a voyage planner to optimise route and reduce bunker fuel costs.
In addition, credit options are available from Brightoil. The new platform is the result of a year-long collaboration between commercial and IT development teams from Brightoil's Singapore and Shenzhen offices, in which more than 60 dedicated staffs were involved.
The new platform commenced online service from 15 September.