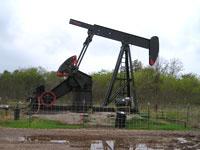 Brinx Resources Ltd. provides update regarding the status of the ongoing Oklahoma-2013 project and the latest exploration well, OK-13-4.
The OK-13-4 well is the fourth of eight Phase-1 exploration wells expected to be drilled at the ongoing Oklahoma-2013 program. Following an extended period of drilling, evaluation, and completion, the operator has reported that the OK-13-4 well appears to have reached a stabilized production rate of approximately 65 barrels of oil and 17 barrels of water per day. Although there is no commercial volume of natural gas, there is a sufficient amount to run the surface production equipment.
The OK-13-4 well is currently producing oil from the Viola zone. Drilling logs indicate that there are three separate porosity zones of which the middle and lower ones are currently on production. The upper zone remains behind pipe and not perforated at this time.