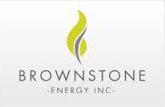 Brownstone Energy Inc. has entered into an agreement dated March 17, 2015 and effective as of January 1, 2015 with Coachman Energy Partners LLC pursuant to which it will sell its oil and gas property interests located in Carfield County and Rio Blanco County, Colorado to Coachman, in consideration of a cash payment to the Company of US$1,960,000 due at closing.
The Subject Assets consist of each of the oil and gas leases in which Brownstone holds an interest located in Carfield County, Colorado, the oil and gas wells located on the Leases known as the E. Kokopelli wells, the wellbore of the oil and gas well known as the Rio Blanco wellbore located in Rio Blanco County, Colorado, and all of the Company's interest in any and all contracts, agreements and data relating to such properties.
The Purchase Price is subject to adjustment in certain circumstances as further set forth in the Asset Purchase Agreement, including with respect to taxes and assessments based upon the Subject Assets, and any casualty losses incurred with respect to any of the Subject Assets prior to closing.