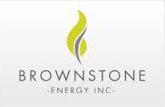 Brownstone Energy Inc. says that Richard Patricio and Michael Sweatman have resigned as Vice President, Corporate & Legal Affairs and as a director of the Company, respectively.
The board of directors wishes to thank Mr. Patricio and Mr. Sweatman for their valuable contributions and long-term service to the Company.
Warren Goldberg CPA, CA and Allen Lone have been appointed to the board of directors, and Mr. Goldberg has also been appointed to the audit committee.
Mr. Goldberg is a partner at the accounting firm Schwartz Levitsky Feldman LLP (SLF), and is part of SLF's Public Company group, which specializes in servicing both domestic and foreign companies listed on the U.S. and Canadian stock exchanges, and also sits on the boards of other public companies.