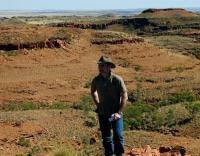 Buru Energy Limited advises that Non-executive Director the Hon Peter Jones has resigned from the Buru Energy Board effective today. Mr Jones has recently been suffering from ill health and wishes to be able to concentrate on his recovery.
Subsequent to Mr Jones' resignation, the Board consists of Mr Eric Streitberg (Executive Chairman) and Non executive Directors Ms Eve Howell and Mr Rob Willes.
The Board has underway a structured search process to identify suitable additional Non-executive Director candidates in line with its Board Charter.
Buru Energy Executive Chairman Eric Streitberg commented:'I would like to thank Peter both personally and on behalf of the Board and shareholders for his outstanding service to Buru Energy. Peter was the founding Chairman of ARC Energy Limited, the company from which Buru was born. He has been a Director of Buru since October 2009 and during that time has provided wise counsel and sound advice that will be sorely missed. We wish him all the best and a full and speedy recovery.'