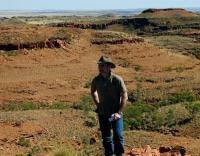 Buru Energy Ltd. provided the following update Tuesday on the Company's operations in Western Australia.
Yulleroo 2 Valve Replacement Work has commenced on the replacement of the damaged valve on the Yulleroo 2 well head with the mobilization of Buru staff, specialist contractors and Department of Mines and Petroleum (DMP) inspectors to site.
It is expected that this work will be completed in the next two days. Once removed, the damaged valve will be taken into the custody of the DMP safety branch and will be inspected by a specialist valve service company. Forward Drilling Program The DDH1 drilling rig has been mobilized to the Sunbeam 1 drilling location and it is expected to spud the well later this week, dependent on weather.