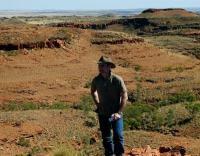 Buru Energy Limited ('Buru') is pleased to provide an update on the Company's operations.
3D Seismic Survey results update
Field acquisition of the Ungani 3D seismic survey was successfully completed at the end of October.
Analysis of the preliminary processed data has confirmed the potential of the Ungani Field discovered in 2011, and has highlighted a number of encouraging follow-up exploration prospects along the established Ungani structural trend. The data has also validated the Ungani North structure where oil was encountered by drilling in 2012.