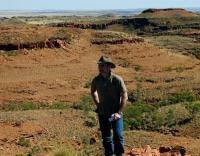 Buru Energy Limited provides the following update on completion of drilling operations at the Ungani 3 well.
Since the last report a wireline testing and coring program has been carried out over the Ungani Dolomite and the well is being completed with 7' (178mm) production tubing configured to allow flexibility in future operations.
The wireline cores recovered contained evidence of live oil over a similar interval in the Ungani Dolomite to that encountered in the previous wells. The well is interpreted from the evidence of oil shows and pressure data to be part of the same petroleum system as the central part of the Ungani Field. The wireline testing program confirmed that, as per the preliminary logging data, the reservoir is generally tight but contains at least one zone with reservoir potential, that will require further testing. The deeper Nullara section did not contain any potential hydrocarbon bearing intervals.