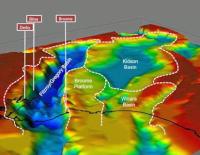 Buru has been advised by the Department of Aboriginal Affairs (DAA) that it has concluded its investigation into the alleged heritage disturbance in the area of the Ungani 3D seismic survey as reported by KRED Enterprises in October 2012.
The DAA has determined that Buru and its contractors did not breach the Aboriginal Heritage Act and that there was no evidence presented of any disturbance to an Aboriginal heritage site.
The Company has been actively undertaking field activities in the Canning Basin for five years on lands subject to native title claims and determinations. All of Buru's operations are conducted following extensive consultation and heritage surveys with Traditional Owners to ensure that sites or areas of significance are not disturbed. Active monitoring programs by the Traditional Owners representatives also occur during field operations.