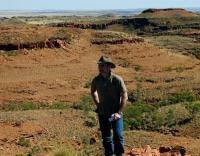 Buru Energy Limited advise that the Laurel Formation Tight Gas Pilot Exploration Program has been approved by the Department of Mines and Petroleum (DMP).
DMP approval of the program now completes the regulatory approval process required for the program to proceed.
It comes after the Environment Minister on 16 June 2014 upheld the Environmental Protection Authority's conclusion that Buru Energy's 'small scale, limited duration 'proof of concept' exploration proposal is unlikely to have a significant effect on the environment' and that the DMP was the appropriate regulatory agency to assess and monitor the program.