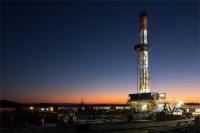 Cabot Oil & Gas Corporation reported year-end proved reserves of 5.5 trillion cubic feet equivalent (Tcfe), an increase of 42 percent over year-end 2012. "This level represents a doubling of our proved reserves in just three years from a 100 percent organic drilling program, despite an active divestiture program that has seen 380 Bcfe removed during this time period," stated Dan O. Dinges, Chairman, President and Chief Executive Officer.
"Also of note is that this step change increase occurred while holding the undrilled proved undeveloped (PUD) percentage flat at 36 percent and the drilled PUD percentage flat between 4 and 5 percent." Total reserve replacement from all-sources was 522 percent for 2013 with an equally impressive all-sources finding cost of $0.55 per million cubic feet equivalent (Mcfe).
"This finding cost achievement is the lowest figure reported by Cabot since 1992 and includes the impact of our oil initiatives throughout the Company," commented Dinges. "When looking at the all-sources finding cost for the Marcellus only, the figure drops to a truly remarkable $0.40 per Mcf."