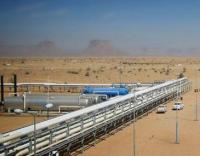 Calvalley Petroleum Inc. provides the following update for shareholders.
Following recent disruptions in the Hadramout province, Calvalley has been working with the Ministry Of Oil and other stakeholders to mitigate the impact on production operations and reviewing alternatives for the transportation of crude oil production.
Calvalley has received an approval from the Ministry and the operator of Block 18 to access an alternative crude oil transfer location at Block 18 which markets crude oil through the Ras Isa terminal on the west coast of Yemen, pending the restoration of access to the transfer facilities to the Ash Shihr terminal.