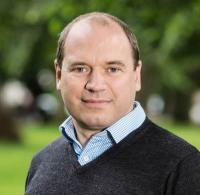 Independent project services consultancy, Cambla, has achieved significant success during its first year of business as it announces it has exceeded its turnover target by over 45%, and anticipates further growth as it expands international operations.
Established in 2013, the Aberdeen-based consultancy has grown significantly over the last year increasing staff numbers and securing a number of contract extensions with operators, including Marathon Oil and Centrica, to provide expert project services support.
In the financial year, ending July 31st 2014, Cambla grew its turnover to £362,000 and expects this to rise to over £500,000 next year. Further growth is anticipated in 2015 as the consultancy aims to extend its client base in the UK and increase its international presence by introducing its service offering to the Middle East.