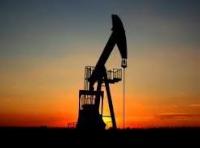 Canacol Energy Ltd. has entered into a credit agreement for a US$ 200 million senior secured term loan with a syndicate of banks led by BNP Paribas as Sole Lead Arranger and Sole Bookrunner, and including Davivienda, Citibank, Bladex, ICBC, BICSA and Banco de Occidente. Funding under the new credit agreement is anticipated to take place on or about April 28, 2015.
The new credit agreement will replace the Corporation's existing credit agreement and will offer the following benefits: 1) defers amortization payments until December 31, 2017, allowing the Corporation to dedicate capital to high netback production related projects instead of debt service; and 2) sets certain financial covenants in order to mitigate current and anticipated longer term weakness in crude oil prices, including increasing the maximum consolidated leverage ratio, calculated as consolidated total debt divided by consolidated EBITDAX, determined on a rolling 12-month basis and inclusive of the contribution related to the Corporation's incremental production contract in Ecuador, to 3.50:1.
The US$200 million term loan is due September 30, 2019, with interest payable quarterly and principal repayable in eight equal quarterly instalments starting December 31, 2017, following an initial grace period. The term loan will carry interest at LIBOR plus 4.75% and will be secured by all of the material assets of the Corporation.