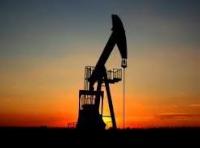 Canacol Energy Ltd. is pleased to report its reserves and financial results for the year ended June 30, 2015.
Charle Gamba, President and CEO of the Corporation, stated: "Despite fiscal 2015 having proven to be a challenging year from a world oil price perspective, the Corporation managed to increase proved plus probable reserves and deemed volumes, grow production, refinance its debt facility to defer repayment until calendar year 2017, and reduce operating and transportation expenses to maintain as high a netback as possible. I'm also pleased to report that after some mechanical related drilling problems, the Clarinete-2 ST appraisal well has encountered 127 feet of net gas pay within the main Cienaga de Oro reservoir target, confirming a significant gas discovery at Clarinete.
"With respect to reserves, the Corporation increased proved plus probable reserves and deemed volumes at June 30, 2015 to 79.9 million barrels of oil equivalent ('boe') with a pre-tax NPV-10 value of $1.23 billion, an 86% increase in reserves and a 38% increase in value year over year. The Corporation now has the longest reserve-life index of any producer in Colombia.