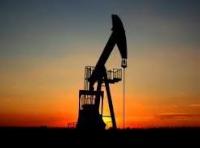 Canacol Energy's Colombian subsidiary CNE Oil & Gas S.A.S., in its capacity as operator of the VIM 5 Exploration and Production contract in Colombia, executed a new 15 year take or pay contract for the sale of 35 million standard cubic feet per day (6,140 barrels of oil equivalent per day) of gas to Altenesol LNG Colombia S.A.S. commencing in the fourth quarter of calendar 2016.
Pursuant to an existing agreement, as previously announced, an industry partner has a right to a 25 percent interest in the VIM 5 E&P contract, subject to regulatory approval and meeting certain financial commitments. Under the terms of such agreement, however, the Corporation retains operatorship and a right to commercialize 100 percent of the gas produced from contract on behalf of the partners.
Under the terms of the new take or pay gas sales agreement, Altenesol will pay US$ 4.90 / MMbtu (US$ 27.93 / barrel of oil equivalent), escalated at 2% per year across the term of the contract.