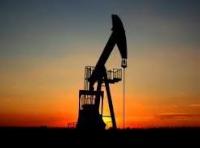 Canacol Energy Ltd. says that the first well of its three well gas exploration program, Palmer 1, has tested 15.5 million standard cubic feet per day (mmscfpd) (2,730 barrels of oil equivalent "boepd") of dry gas.
Canacol holds a 100% operated interest in the Esperanza Exploration and Production contract via its 100% owned operating subsidiary Geoproduction Oil and Gas Company which it acquired in 2012. The Corporation's reserve auditor has been engaged to prepare a formal reserves report for the discovery.
As previously disclosed, the Corporation has executed two new gas sales contracts for a combined 35 mmscfpd which will take Canacol's current daily gas production of approximately 18 mmscfpd (3,170 boepd) to 53 mmscfpd (9,334 boepd) in late 2015.