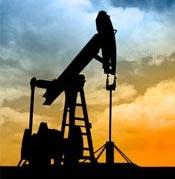 Canadian Quantum Energy Corporation has appointed Mr. James Cecil to the Board of Directors of the Company.
Mr. Cecil is based in London and works as an investment consultant. He has been closely involved in several oil and gas ventures as well as other businesses and investment projects including jet fuel trading in Central Asia, farming in Africa, outdoor advertising, property and technology. Prior to his current role he served for six years as an infantry officer in the British armed forces, and he attended business school in London.
The Company also announced that Mr. Eric M. Leslie has resigned as a director of the Company. Canadian Quantum wishes to thank Mr. Leslie for his dedication and service to the Company.