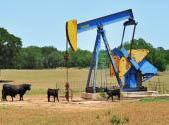 Canamax Energy Ltd. says that the Company's board of directors has approved additional capital expenditures of $2.8 million for calendar 2015 (all of which are scheduled to be completed by the end of the third quarter).
This amount is in addition to the Company's previously approved 2015 capital expenditure budget of $4.0 million. The additional capital expenditures will be financed from proceeds of the recently completed $2.3 million private placement of flow-through shares and from available working capital.
Canamax is in the process of drilling and completing six vertical Montney wells at Flood pursuant to the previously announced drilling participation and royalty arrangement with Maple Leaf 2013 Oil & Gas Income Limited Partnership. Under terms of that arrangement, Maple Leaf is funding a portion of the costs of these wells.