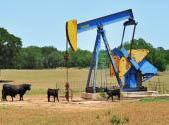 Canamax Energy Ltd. has entered into an arrangement agreement with Powder Mountain Energy Ltd. to acquire all of the common shares of Powder for total expected consideration of approximately $27.35 million, payable through the issuance of Canamax common shares having a deemed value of $0.60 per share.
The total consideration being paid is based on an attributed value of $5.85 million for Powder's existing lands, production and reserves and a working capital surplus (substantially all cash) of $21.5 million estimated on the closing date of the Powder Combination.
The consideration payable by Canamax, and the number of Canamax Arrangement Shares issuable by Canamax, will be adjusted if Powder's cash and working capital balance either exceeds or is less than $21.5 million at closing. Before any adjustments, Canamax expects to issue approximately 45.583 million Canamax Arrangement Shares pursuant to the Powder Combination.