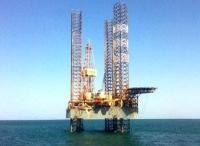 Candax Energy Inc. has entered into an Arrangement Agreement (the "Agreement") with Geofinance N.V. (Geofinance), pursuant to which the Company will be taken private by Geofinance pursuant to a statutory plan of arrangement (the " Arrangement").
Geofinance owns approximately 80.7% of the issued and outstanding common shares (the "Shares") in the capital of the Company and will acquire under the Arrangement all of the Shares that it does not already own.
Pursuant to the Agreement, Geofinance will pay Cdn. $0.002 per Share in cash (the "Offer Price") to holders of all of the issued and outstanding Shares that are not owned by Geofinance. The total cash consideration for these Shares will be approximately Cdn. $411,250.