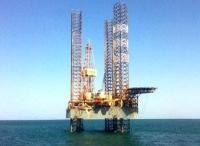 Candax Energy Inc. says that Maretap has completed the full repair of the Zarzis Terminal Tank initiated in October 2014; and that the Toronto Stock Exchange (the "TSX") plans on conducting a delisting review on the Company.
Maretap is a 50/50 joint venture between ETAP (the Tunisian national oil company) and Ecumed (100% owned by Candax). Maretap operates the Ezzaouia Field and the Zarzis Terminal from where all Candax production is exported.
Maretap is now progressing with the maintenance campaign on its beam-pump activated wells on the Ezzaouia field with a pulling unit. EZZ-18 and EZZ-9 wells production has restarted and the pulling unit is currently mobilized on EZZ-1 for one week. The Ezzaouia and Candax net production rate before royalties will revert to 240 and 520 bopd respectively compared to 157 and 447 bopd for the first quarter of the year.