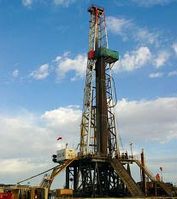 Candax Energy Inc. announced the following changes to its management team.
Pascal Mirville will cease to hold the titles of Chief Operating Officer of Candax and General Manager of Ecumed, the 100% owned Tunisian subsidiary of Candax, effective October 31, 2013. While Mr. Mirville will officially cede his responsibilities on this date, the Company anticipates that he will continue to assist the Candax management team during a transition period that extends beyond October 31, 2013. Benoit Debray, Chairman and CEO of Candax, will assume Mr. Mirville's responsibilities until a suitable replacement has been found.
Candax also announces that it has promoted Jamil Hamza to the position of Deputy General Manager of Ecumed. Mr. Hamza was previously Ecumed's Operations Manager.