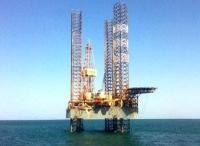 Candax Energy Inc. announce on-going operations at Zarzis Oil Storage Terminal operated by Maretap.
Maretap is a 50/50 Joint Venture between ETAP (Tunisian National Oil Company) and Ecumed (100% Owned by Candax). Maretap operates the Ezzaouia Field and the Zarzis Terminal from where all Candax production is exported.
Following a leak detected on the main oil storage Tank at the Terminal, Maretap has rented a heated storage barge in order to maintain the Ezzaouia Field production during the investigation of the root cause and the repair of the leak.