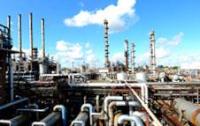 Cape plc announces the appointment of Samantha Tough as a non-executive director with effect from 1 January 2015.
Samantha is based in Western Australia and comes to Cape with extensive experience in a diverse mix of private and publicly listed oil and gas, energy, engineering services and infrastructure sector businesses. She is currently chairman of Aerison Pty Ltd and a director of Electricity Generation and Retail Corporation (Synergy), Saracen Mineral Holdings Ltd, Strike Resources Ltd and the Western Australian Academy of Performing Arts. Her executive experience spans roles in general management at North West Shelf Woodside Energy Ltd, as a strategy director at Strategy Hardman Resources Ltd, as a project director at Pilbara Power Project and as a resources advisor at the Commonwealth Bank. Samantha has a law degree from the University of Western Australia.
Samantha is also a former director of Enerji Ltd, Murchison Metals Ltd and Southern Cross Goldfields Ltd.