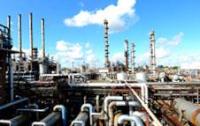 Cape plc issues the following trading update for the period 6 July 2015 to 1 November 2015.
Trading and market conditions
The Group has delivered a trading result for the period broadly in line with the Board's expectations, despite challenging market conditions. This has been driven by a relatively strong performance from the onshore UK and Australian businesses and lower than expected central costs, offsetting weakness in the offshore UK business and lower margins in the MENA business.
Within the UK, Europe & CIS region the business has experienced weakening demand from the UK offshore sector resulting in reduced volumes and continued pressure on pricing. Activity from the downstream and general industrial market in the UK remains robust. Project and maintenance volume in Azerbaijan continues to be strong.