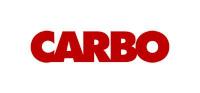 CARBO Ceramics Inc. has introduced CARBONRT ULTRA, a new, easily detectable inert tracer technology for sand stimulated completions in vertical and horizontal wells.
CARBONRT ULTRA enables the detection and evaluation of near-wellbore proppant location and quantity. This evaluation provides an accurate measurement of perforation cluster efficiency and near-wellbore connectivity to maximize ultimate recovery.
Understanding proppant placement also supports the optimization of stage placement and proppant diversion. Information gathered from these diagnostics enables operators to reduce costs and ultimately improve their completions efficiency.