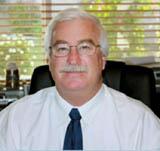 Cardinal Energy Group, Inc. announces the engagement of David Rippy, of Bakersfield Drilling Consultants, as the Company's "acting" Chief Operating Officer on a contract basis.
Through the late 1970's into the late 1980's Mr. Rippy worked as a field engineer for Halliburton Services of Ventura, California and for ARCO Oil & Gas of Bakersfield, California as its production and work-over specialist. At the end of the 1980's he went to work for Berry Petroleum of Taft, California as a Drilling, Production and Work-over Specialist. In the early 1990's he joined Bestline Liner Systems of Bakersfield, California as their Design and Sales Manager. In 1995 he founded Bakersfield Drilling Consultants, Inc., which provides Senior Drilling Supervisors directly to the Oil and Gas Drilling exploration industry.
Timothy Crawford CEO of Cardinal Energy comments, "David has a keen sense of well remediation as made evident by his past accomplishments in increasing oil and gas production while working for the majors over the past 35 years. In cases where he was working for ARCO and Halliburton he increased their fields' production in some instances by as much as 100% using novel remediation techniques he co-developed.