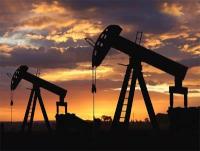 Cardinal Energy Ltd. is pleased to present the results of its 2014 year end oil and gas reserves evaluation and its 2015 guidance.
Cardinal's year end 2014 reserves were evaluated by independent reserves evaluators Sproule Associates Ltd. and GLJ Petroleum Consultants. These evaluations of all of the Company's oil and gas properties were done in accordance with the definitions, standards and procedures contained in the Canadian Oil and Gas Evaluation Handbook and National Instrument 51-101 - Standards of Disclosure for Oil and Gas Activities.
2015 Guidance
Cardinal continues to take a conservative approach to capital spending in 2015. We have approved a base budget that is anticipated to show average and exit production for 2015 of approximately 11,200 boe/d based on a forecast WTI price of USD $55/barrel and an exchange rate of 0.80 $USD/CAD and including our existing 2015 hedges. The base budget deploys total development capital of $30 million and includes Cardinal drilling 6 development wells in Bantry as well as land, seismic and other capital expenditures associated with maintaining our base production. We expect this budget to generate $95 million in cash flow from operations. As at December 31, 2014 Cardinal's net debt was $54.0 million.