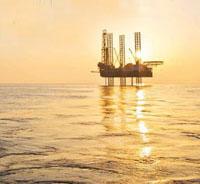 Rex International Holding Limited says that its 98.4 per cent-owned licence-holding company Caribbean Rex Limited (Caribbean Rex), has completed the drilling of three wells in the South Erin Block in Trinidad & Tobago.
The wells were drilled as part of a three-well drilling programme that Caribbean Rex started in the South Erin licence in May 2014. Oil-bearing sands were encountered in all wells, two of which are deemed to be commercial with substantial net pay sands. Caribbean Rex will consider putting the wells on production as soon as testing has been completed and approvals have been granted.
Drilling activities in another of the Group's concession in Trinidad & Tobago – the Cory Moruga block - constituting two wells, will be reported separately once concluded before the end of the second quarter in 2015.