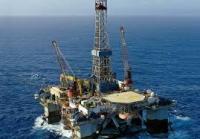 Carnarvon Petroleum Limited provides the following update on drilling operations as advised by the operator of the Roc-1 well, Quadrant Energy.
Highlights • In the section of the well from 3,750 metres to 4,200 metres (top section) minor hydrocarbon shows were observed whilst drilling in good quality reservoir sands; • Subject to confirmation on wireline logs, this section does not appear to contain commercial quantities of hydrocarbons; • In the section of the well from 4,200 metres to 4,435 metres elevated gas readings and increased resistivity in porous zones were observed, indicating the presence of hydrocarbons and a working petroleum system; • Portions of total mud gas in the current section equal to those observed across the reservoir zones in Phoenix South-1; • On reaching a Total Depth of approximately 4,750 metres a full suite of logs will be run to confirm the above preliminary observations.
Progress Since the last report the 216 mm (8 ½") hole has drilled from a depth of 4,000 metres to approximately 4,435 metres.