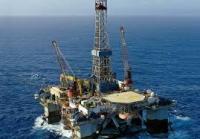 Carnarvon Petroleum Limited (Carnarvon) provided an update on the work undertaken on EP-490, EP-491 and TP/27 exploration blocks (100 percent Carnarvon) in the Carnarvon Basin in the North West Shelf offshore Western Australia, collectively termed the "Cerberus" blocks, on the first anniversary of the Company being awarded the blocks.
Carnarvon's intentions are to expand its exploration portfolio in the North West Shelf beyond the successful Phoenix blocks, where the Phoenix South-1 oil discovery last year proved a new play type. The Carnarvon Basin is Australia's premier hydrocarbon province and resides within the North West Shelf.
The Cerberus blocks are within the Carnarvon basin. Carnarvon was originally attracted to the Cerberus blocks given the areas proven source rocks, effective reservoir and seal combinations and on-trend discoveries providing the potential for significant discoveries in this acreage.