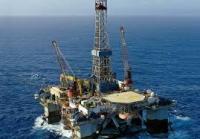 Carnarvon Petroleum Limited advises that the operator of the Roc-1 well, Quadrant Energy has now received the Noble Tom Prosser drilling rig. The rig will mobilise to the Roc-1 well site in WA-437-P and prepare for spud around 17 November 2015.
The Roc-1 well will target the same Lower Keraudren reservoir in which oil was discovered in the 2014 Phoenix South-1 well by the same joint venture partners in the adjoining WA-435-P.
Contingent on the success case, the plan is to re-enter the Roc-1 well bore in Q3, 2016 for comprehensive testing (including flow testing) and coring.
Managing Director Adrian Cook said, "We're pleased to be nearing the spud of the Roc-1 well and look forward to reporting the results as the Operator, Quadrant Energy progresses through the drilling program."