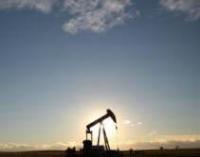 Carnarvon Petroleum Limited provides shareholders with the following update on the drilling operations at the WBEXT-2C well, in the L44/43 Concession in Thailand, in which Carnarvon holds a 40% interest.
The WBEXT-2C well commenced drilling operations on 16 July 2013. As at 06:00 hrs on 29 July 2013 the well was preparing to run casing to complete the well for testing operations.
On 27th July 2013 the well reached total depth of 1235m MD (999 m TVD).
The well encountered the WBV1 target igneous at around 900m MD as prognosed, and oil shows were interpreted across this 20 m interval.
The WBV2 target igneous was encountered at around 1,200 m MD as prognosed, and while gas shows were interpreted there were no oil shows.
Two shallower igneous intervals were encountered with good indications of permeability.