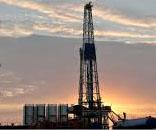 Carrier Energy Partners, LLC and Panther Energy Company II, LLC (Panther) have signed a joint venture agreement for the two companies to develop approximately 15,000 acres in Culberson, Reeves, and Pecos Counties, Texas.
Under the terms of the participation agreement, Carrier will have the right to participate in 49% of Panther's working interest in wells drilled. The drilling program is set to commence in September 2014.
Mark Clemans, President and CEO of Carrier, commented, "Carrier's non-operated business strategy is highly dependent on the strength and expertise of the operator with whom we partner. Panther has a proven track record and we are excited about our partnership with them for the development drilling projects in West Texas."